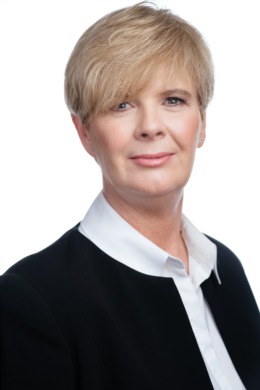 Anita McGowan joined Woolcott Real Estate as a sales representative after a successful career in healthcare, where she was a force to be reckoned with – from overseeing the professional development of her team and new graduates as the director of clinical nutrition and internship at the Grand River Hospital to finance Director at the Hospital for Sick Children. Her can-do attitude and her ability to leverage her team-building skills along with her attention to detail allowed her to move seamlessly within the healthcare system.
After the birth of her youngest daughter, Anita decided to shift gears to stay at home and raise her children. It was during these years that she tapped into her creative side as she renovated her home. She purchased a few gems that needed updating and moved up the property market ladder by renovating and selling houses. The thrill of owning a house and turning it into a home became very gratifying, which led her to complete a certification in project management.
Anita loves every aspect of a building: architecture, design, construction to finished product. Her design and renovation projects have been featured in many well-read publications, including The Globe and Mail, Hamilton Homes magazine and Fresh Bricks. Her project management business has helped families transform their homes to reflect their personality and lifestyle. As a real estate agent, her past experience will aid her clients in finding the potential in a house to maximize their investment and ultimately, create a home.
Anita has lived in Toronto, Guelph, Kitchener, Burlington, and has resided in Hamilton for the last 18 years. She loves to explore new neighbourhoods in search of great food, and he is currently on the hunt for the best sandwich in Hamilton.
Want to get to know Anita more? She joined our video series, Real Talk About Real Estate. Click here to watch!