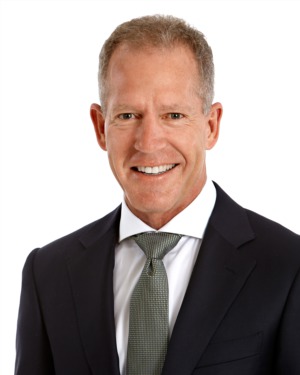 Drew Woolcott is the broker of record and driving force behind Woolcott Real Estate, one of the most successful real estate teams to service the Waterdown/Burlington/Flamborough/Hamilton area.
Drew has led Woolcott Real Estate since the early 1990s when he started out as a solo agent, and has since grown it into the business it is today – conducting over 500 transactions and 300 million dollars in total sales volume annually, and over $3,100,000,000 in aggregated sales volume.
Drew's success can be attributed to his early career days studying the real estate business. Drew recognized that in order to be successful, he couldn't do it all without the proper systems and support. Drew developed an innovative team system, which is still the foundation for the company's success today. Sales agents are distinguished between listing and buying agents and work to their strengths, and are supported by a full roster of administrators, marketing and management all with specialized roles and talents to ensure mastery. These factions work smoothly together to deliver the best possible consumer experience.
Drew is consistently recognized by his peers for his unparalleled results. During his 28-year tenure with RE/MAX, he has routinely ranked first in Ontario for residential real estate transactions. He received RE/MAX's distinguished Circle of Legends Award in 2010, which is reserved for those who have reached the highest level of achievement throughout one's real estate career. Drew is also a consistent winner of RE/MAX's Diamond Club Award.
In 2019, Drew and his team placed 1st for a number of transactions in RE/MAX Atlantic Ontario (populations under 50,000) and 9th in the Top 100 Teams for RE/MAX Worldwide. This is an outstanding accomplishment, considering RE/MAX at the time had over 90,000 Sales Associates.
Outside of Woolcott Real Estate, Drew is a prominent investor, both locally and abroad. He has investments in residential real estate throughout the Greater Toronto-Hamilton area. He is also involved in a number of solar energy projects, having recognized the potential in this category early on. Drew has brought his investment savviness to residential developments and investment properties in Savannah, Georgia.
Born and raised in the Hamilton area, Drew is proud of his hometown roots. He currently lives in East Flamborough on a hobby farm. Drew spends as much time as he can enjoying the culture of the downtown core, ideally with his wife and business partner Jayne and their four children.
Click here to watch 16 Questions with Drew Woolcott!
RE/MAX AWARDS
RE/MAX Luminary of Distinction
RE/MAX Lifetime Achievement
RE/MAX Hall of Fame
RE/MAX Circle of Legends
RE/MAX Pinnacle/Diamond/Chairman's/Platinum/100%/Executive Sales Levels