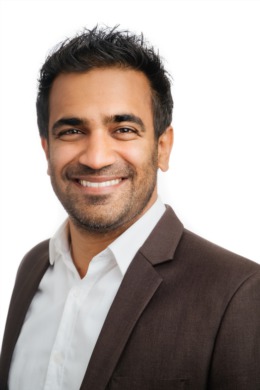 Sharif spent the first ten years of his career working for some of Canada's largest corporations in the areas of Process Engineering, Construction Project Management and Marketing, but always had real estate in the back of his mind. Upon realizing that customer experience and relationships were at the root of his career highlights and personal achievements, he decided to take the plunge into real estate so that he could focus on these areas of passion, while still leveraging the skills he developed through his corporate experiences.
He was born and raised in Lorne Park, went to the University of Waterloo for Mechanical Engineering and lived in Toronto for a few years before moving to Burlington in 2015. He is known to be friendly, easygoing, and approachable, and when he's not at the office (or in a pandemic), he likes to travel solo. Sharif has been to over 30 countries and dreams of running a beach-front cafe in Spain during retirement. Locally, you can find him at the park with his dog, or at a restaurant patio with friends.
Sharif prides himself on working with integrity and understands that purchasing a home is one of the biggest financial responsibilities that most people will take on in their lives. His goal is to earn his clients' trust in guiding them through the transaction, while making the journey as seamless as possible.